KBP Biosciences Announces First Patient Dosed in KBP-5074 Global Phase 3 Study in Patients with Uncontrolled Hypertension and Advanced Chronic Kidney Disease
Jan 04, 2022
PRINCETON, N.J., 4 January 2022 -- KBP Biosciences Co., Ltd. ("KBP Biosciences" or the "Company"), a clinical-stage biotechnology company dedicated to research, development, and commercialization of innovative medicines for the global market, today announced dose administration for the first patient in CLARION-CKD (ClinicalTrials.gov Identifier: NCT04968184), a global Phase 3 clinical trial of KBP-5074, a novel non-steroidal, highly selective, mineralocorticoid receptor antagonist.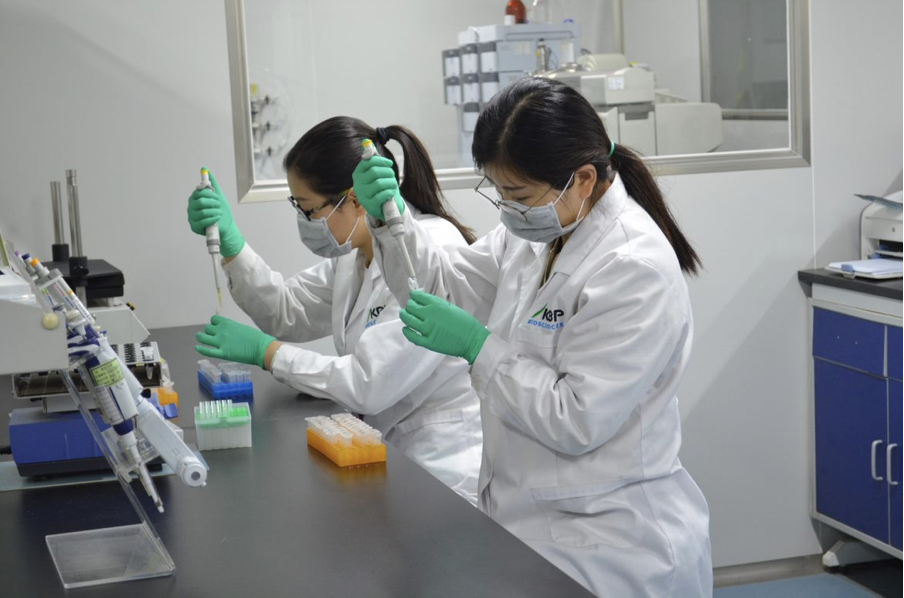 (Photo: KBP Biosciences Lab)
CLARION-CKD is a multicenter, double-blind, placebo-controlled, randomized Phase 3 study of KBP-5074 in patients with uncontrolled hypertension and stage 3b/4 chronic kidney disease. The CLARION-CKD study has been initiated at 21 investigational sites in the US and initiation in China, and other countries is imminent. A total of more than 600 patients will be randomized by more than 100 sites. CLARION-CKD follows the same inclusion criteria of the Phase 2b BLOCK-CKD study which achieved its primary endpoint with clinical and statistical significance: after 84 days, the placebo-subtracted treatment mean difference (SE) was −7.0 (3.37) mm Hg with KBP-5074 0.25 mg (P = 0.0399) and −10.2 (3.32) mm Hg with KBP-5074 0.5 mg (P = 0.0026). There were no reports of severe hyperkalemia or acute kidney injury with either dose of KBP-5074. The trial results of the BLOCK-CKD study were published in the July 2021 print edition of Hypertension. (https://www.ahajournals.org/doi/10.1161/HYPERTENSIONAHA.121.17073)
"Resistant hypertension is a common problem among those with stage 4 CKD. Moreover, no trials have investigated this problem as no safe agent was available. KBP-5074, a novel nonsteroidal MRA, is the first ever studied in this problematic group as Phase 2 data show it is safe in such a cohort," stated George Bakris MD, Professor of Medicine and Director of the American Heart Association Comprehensive Hypertension Center at the University of Chicago Medicine and Co-PI of CLARION-CKD.
"Should CLARION-CKD confirm the results of BLOCK-CKD, KBP-5074 would likely be the MRA of choice for patients with uncontrolled hypertension and stage 3b/4 CKD and would likely stimulate further investigation into other indications in patients with CKD such as heart failure," stated Bertram Pitt MD, Professor Emeritus, Department of Medicine, University of Michigan School of Medicine, and Co-PI of CLARION-CKD.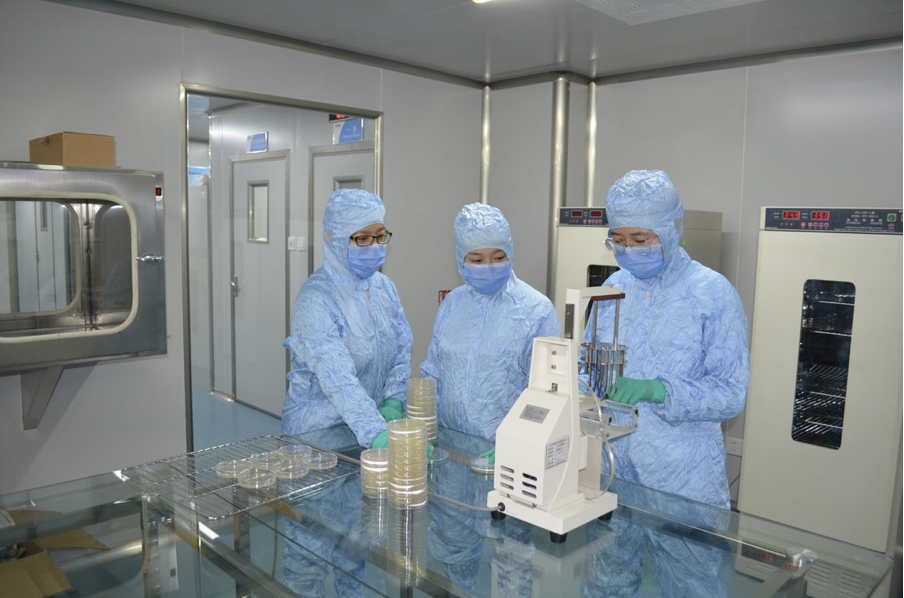 (Photo: KBP Biosciences Lab)
"The first patient dosed with KBP-5074 in the CLARION-CKD Phase 3 study as an important milestone marks KBP Biosciences' transition to a late clinical stage company. Our team employs a patient-centric approach and is fully committed to collaborate with field experts, regulatory agencies, and clinical research centers globally. We look forward to provide the new treatment option for uncontrolled hypertension in stage 3b/4 CKD and other indications in years to come," stated Julia Yang, MD, MBA, Chief Operating Officer of KBP Biosciences.
"The initiation of the pivotal CLARION-CKD Phase 3 study is a signature event in the development of KBP-5074 and reflects the ongoing commitment of KBP Biosciences to address the global unmet medical needs of the cardiorenal community," stated Fred Yang PhD, Chief Development Officer of KBP Biosciences and the lead architect of development program of KBP-5074.
About KBP Biosciences
KBP Biosciences is a global, clinical-stage biotechnology company, headquartered in Princeton, NJ, focused on discovering, developing, and commercializing innovative small-molecule therapeutics for the treatment of serious cardiorenal and infectious diseases with large unmet needs. KBP Biosciences' pipeline includes 6 novel drug candidates, 3 currently in clinical and preclinical development covering more than 10 indications. CLARION-CKD, the Phase 3 clinical trial of KBP-5074, with the first indication of advanced CKD and uncontrolled hypertension, is being conducted globally.
About KBP-5074
KBP-5074 is a non-steroidal MRA discovered and developed by KBP Biosciences. KBP-5074 selectively binds to recombinant human MRs with much higher affinity than to recombinant human glucocorticoid, progesterone, and androgen receptors which can produce antihypertensive, renal and cardioprotective effects. At present, three indications of KBP-5074 are planned and under development, including advanced CKD and uncontrolled hypertension, heart failure / CKD progression and dialysis. The first indication of advanced CKD and uncontrolled hypertension is being conducted globally. KBP-5074 has been investigated in nine clinical studies including the BLOCK-CKD Phase 2b study. KBP-5074 is expected to provide a new treatment option addressing the unmet medical needs of patients with advanced CKD and uncontrolled hypertension.
About Advanced Chronic Kidney Disease (CKD) and Uncontrolled Hypertension
Current estimates of the prevalence of CKD indicate that there are 138 million adults with CKD in China alone. Available MRAs can provide additional blood pressure control in some of these patients, but usually will increase the risk of hyperkalemia. Many patients with stage 3b/4 CKD are at their maximum tolerated dose of anti-hypertensive medications and still have uncontrolled or resistant hypertension. Therefore, there is a huge unmet medical need in these patients.
For more information about KBP Biosciences, please visit the company website at https://www.kbpbiosciences.com/.
Contacts:
Investor Relations:
ir@kbpbiosciences.com
Public Relations:
pr@kbpbiosciences.com