KBP Presented Efficacy Subgroup Analysis of KBP-5074 from BLOCK-CKD Study at Global CVCT Forum
Dec 11, 2021
PRINCETON, N.J., 11 December 2021 -- KBP Biosciences Co., Ltd. ("KBP Biosciences" or the "Company"), a clinical-stage biotechnology company dedicated to research, development, and commercialization of innovative medicines for the global market, today announced that an efficacy subgroup analysis of KBP-5074 results from the Phase 2 BLOCK-CKD study was presented at the Global CardioVascular Clinical Trialist Forum (CVCT) 2021 held December 2-5, 2021. The clinical results of KBP-5074 Phase 2 BLOCK-CKD study was released in 2020. The title of the poster presentation was "Efficacy Subgroup Analysis: KBP-5074, a Non-Steroidal, Highly Selective, Mineralocorticoid Receptor Antagonist (MRA) for the Treatment of Uncontrolled Hypertension in CKD Stage 3b/4" with James McCabe MD, KBP's Senior Vice President of Clinical Development and Medical Affairs as lead author.
In general, subgroup analysis shows that KBP-5074 demonstrated significant systolic blood pressure reduction (placebo subtracted) ranging from -5.3 to -9.3 mmHg for 0.25 mg and -7.6 to -14.9 mmHg for 0.5 mg across multiple subgroups including age categories, baseline eGFR, baseline SBP, baseline antihypertensive medications, gender, albuminuria, ethnicity, and diabetic status. The results are consistent with the overall BP reduction effect in the BLOCK-CKD study in which clinically meaningful and statistical significant systolic blood pressure reduction (placebo subtracted) of −7.0 (3.37) mmHg for KBP-5074 0.25 mg (P=0.0399) and −10.2 (3.32) mmHg for KBP-5074 0.5 mg (P=0.0026) were observed.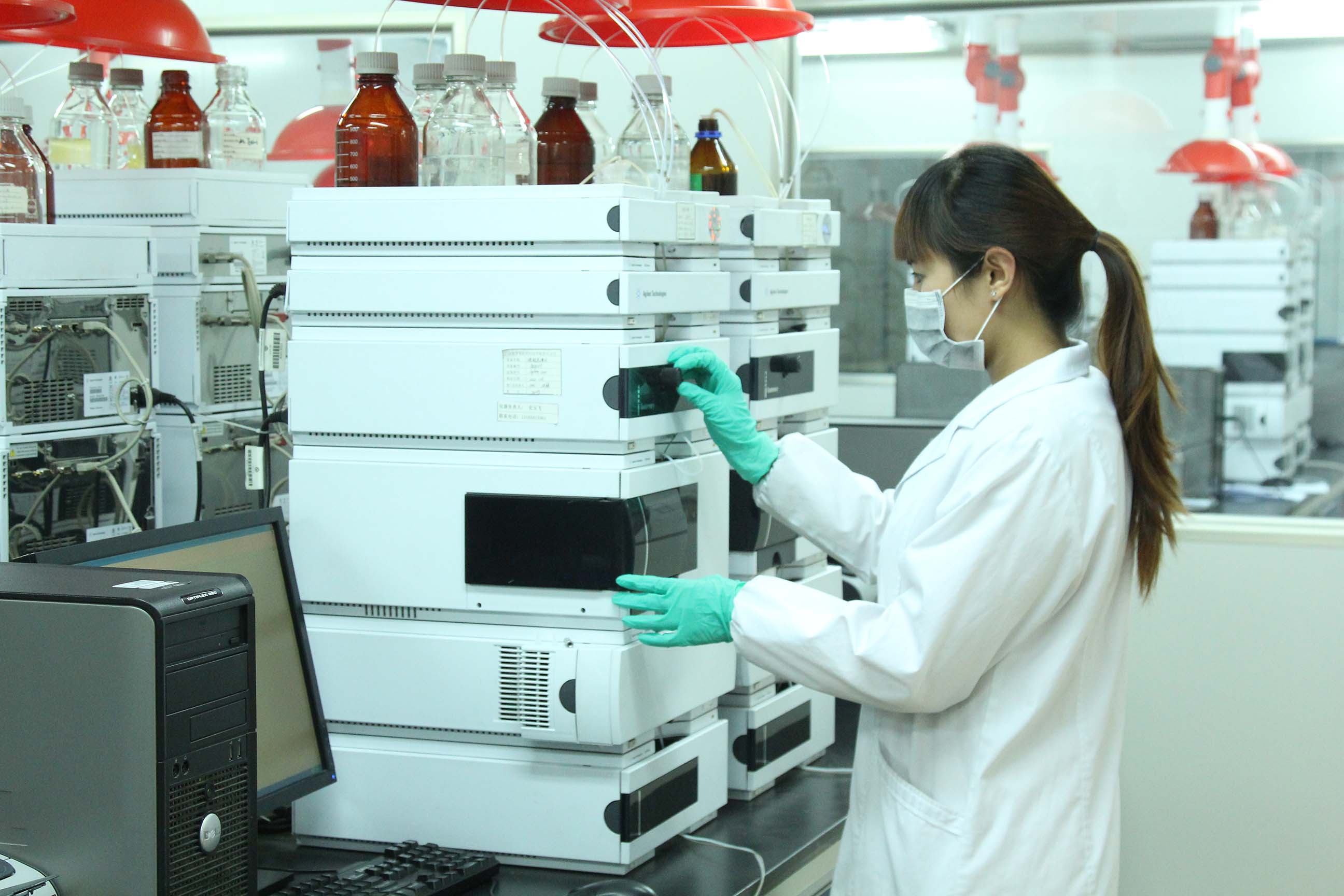 (Photo: KBP Biosciences Lab)
"Many patients with stage 3b/4 CKD are at their maximum tolerated dose of anti-hypertensive medications and still have uncontrolled or resistant hypertension. Data from the BLOCK-CKD subgroup analysis demonstrate robust BP-lowering efficacy across different populations. The BP reduction with KBP-5074 is especially evident among patients with stage 4 CKD, and patients with type 2 diabetes and resistant hypertension. According to literatures and reports, the related mortality and cardiovascular emergencies could be reduced by up to 40% to 60% with every 10 mmHg blood pressure reduction," said Fred Yang, Chief Development Officer of KBP.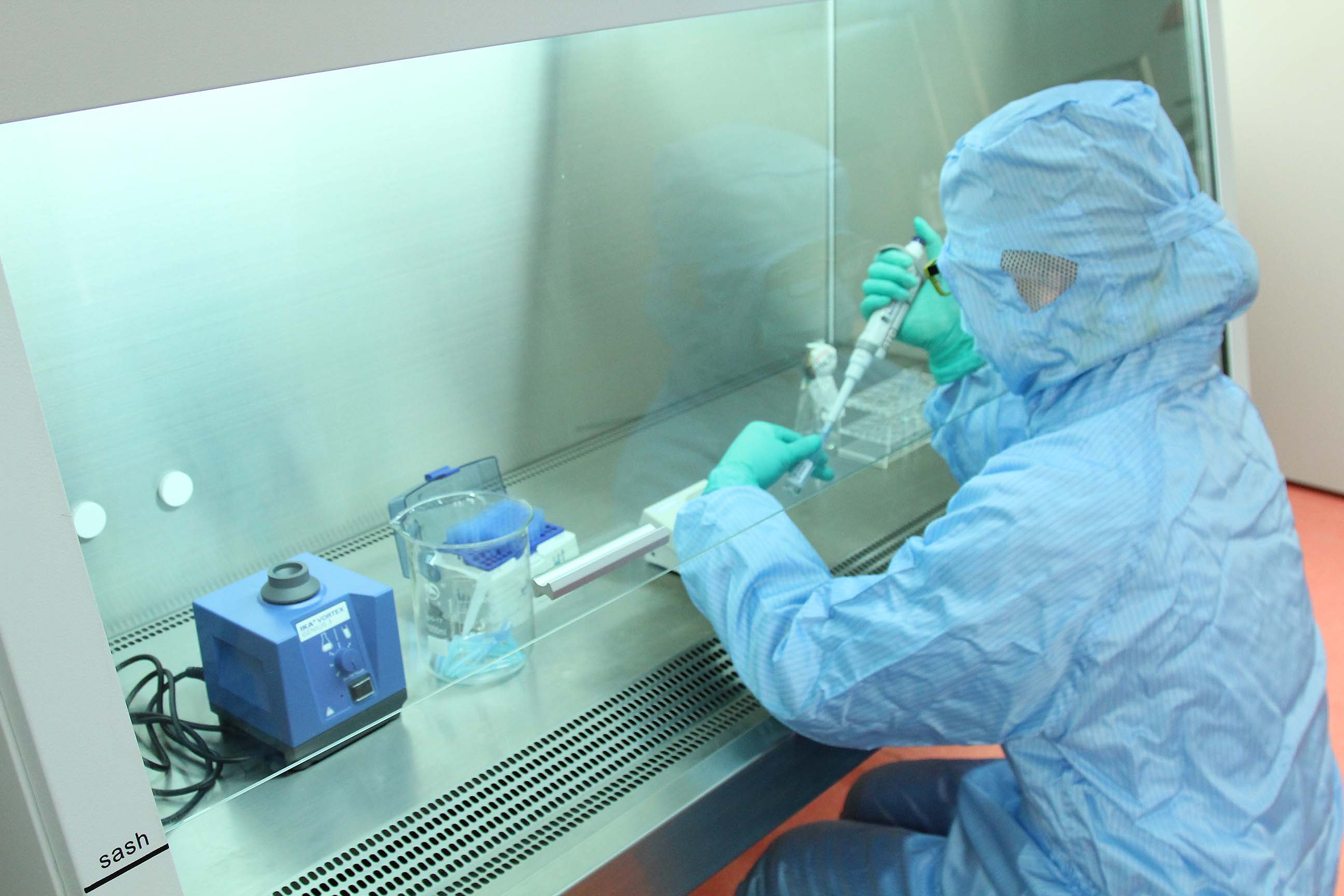 (Photo: KBP Biosciences Lab)
"The robustness of the results of the BLOCK-CKD study is exemplified by this analysis and provides a compelling rationale for the use of KBP-5074 for the treatment of patients with CKD," said Dr. George Bakris, MD, Director of the American Heart Association's Comprehensive Hypertension Center at the University of Chicago Medical and co-lead investigator on the BLOCK-CKD clinical trial.
"This subgroup analysis adds confidence in the ability of KBP-5074 to provide consistent and clinically significant blood pressure control in patients who have failed on multiple anti-hypertensive medications as the level of BP is an important risk factor for stroke and myocardial infarction especially among those with diabetes," said Dr. Bertram Pitt, MD, Professor Emeritus, University of Michigan Medical School and co-lead investigator of the BLOCK-CKD clinical trial.
Relevant Link: http://kbpbio.com/publish/2021CVCTPoster-EfficacySubgroupAnalysisofKBP5074-2-001.pdf
About The Global CardioVascular Clinical Trialists Workshop (CVCT)
The Global CardioVascular Clinical Trialists Workshop is a high-level, private meeting with an exceptional expert faculty, endorsed/supported by Inserm, NHLBI, ESC Working Group on CV Pharmacology and Drug Therapy, FDA, EMEA and Duke Heart Center. CVCT Workshops have become the authoritative meeting place for cardiovascular trial principal investigators, statisticians, Pharma R&D experts and regulators from the major transatlantic agencies. Brainstorming topics include CV drugs, device and biomarker development and trial design, conduct, ethics, interpretation, approvability and implementation. CVCT Workshop involves a limited number of participants and includes distinguished cardiologists, clinical trialists, principal investigators and statisticians from academia as well as senior R&D pharma doctors and NIH, EMEA-CPMP and FDA doctors.
About KBP Biosciences
KBP Biosciences is a global, clinical-stage biotech company focused on research and development of new chemical entities with known mechanisms of action targeting underserved patient populations. Headquartered in Princeton, NJ, KBP Biosciences has strong capabilities from discovery and CMC through global clinical development and registration. The company principally devotes its resources in three therapeutic areas: major organ protection, anti-infectives and respiratory inflammation.
KBP has built a proprietary R&D platform aimed at the discovery and development of global first-in-class compounds. The platform includes a compound library as basis of new compound discovery, a library of multi-drug resistant bacteria, and an in vivo pharmacology platform for screening and testing new compounds. KBP Biosciences is actively seeking to identify additional promising therapeutic opportunities and further develop its product portfolio.
About KBP-5074
KBP-5074 is a non-steroidal MRA discovered and developed by KBP Biosciences. KBP-5074 selectively binds to recombinant human MRs with much higher affinity than to recombinant human glucocorticoid, progesterone, and androgen receptors, suggesting that KBP-5074 should be effective in blocking the hypertensive and renal tissue damaging effects of aldosterone with reduced risk of pro-diabetic and adverse endocrine effects. KBP-5074 has been investigated in 9 clinical studies including the BLOCK-CKD Phase 2b study. The Phase 3 study has been started in close consultation with the division of Cardiology and Nephrology of FDA.
About Advanced CKD and Uncontrolled Hypertension
In the US alone, uncontrolled hypertension and stage 3b and 4 CKD afflict more than 3 million patients in whom currently available MRAs are either contraindicated or must be used with extreme caution due to the risk of hyperkalemia. Treatments that lower blood pressure are available and include ACE-Is, ARBs, and diuretics among others. Many patients with stage 3b/4 CKD are at their maximum tolerated dose and still have uncontrolled or resistant hypertension. Available MRAs can provide additional blood pressure control in some of these patients, but usually will increased risk of hyperkalemia.
For more information about KBP Biosciences, please visit the company website at https://www.kbpbiosciences.com/.
Contacts:
Investor Relations:
ir@kbpbiosciences.com
Public Relations:
pr@kbpbiosciences.com