Announcement of Chief Financial Officer Appointment
Jul 30, 2021
PRINCETON, N.J., 31 July, 2021 -- KBP Biosciences Co., Ltd. ("KBP Biosciences" or the "Company"), a clinical-stage biotechnology company dedicated to research, development, and commercialization of innovative medicines for the global market, is pleased to announce the appointment of James Fang as Chief Financial Officer of KBP Biosciences, effective on July 15, 2021.
Commenting on the appointment, Dr. Zhenhua Huang, Founder and Executive Chairman of KBP Biosciences, stated, "We are delighted to announce James's appointment as CFO. James brings more than 25 years of experience to the role. He has served a number of financial leadership positions with a proven track record of success. His extensive experience in financial industry including corporate finance, investment banking and private equity investment is essential to our future success."
James formerly served as China CEO of Lincoln International, a global mid-market investment bank advising business owners and senior executives of leading private equity firms and public and privately held companies around the world. James used work at Morgan Stanley's Investment Banking Division where he was an Executive Director and executed capital market transactions, including IPOs, debt and equity financings for leading Chinese companies. Throughout his career, James also held virous senior positions at Joyme Group, HIW Investment and Huaneng Capital. James received an MBA degree from Boston University and a BA degree from Sun Yat-sen University. James is a CFA charter holder.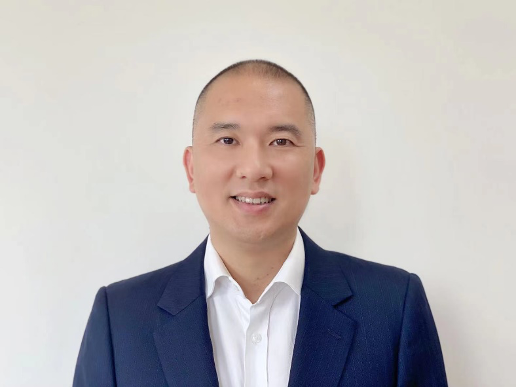 (Photo: James Fang, Chief Financial Officer of KBP Biosciences)
About KBP Biosciences
KBP Biosciences is a global, clinical-stage biotechnology company focused on discovering, developing, and commercializing innovative small-molecule therapeutics for the treatment of serious cardiorenal and infectious diseases with large unmet needs. Headquartered in Princeton, NJ, KBP Biosciences principally devotes its resources to major organ protection and anti-infectives therapeutic areas.
KBP Biosciences' lead product candidate, KBP-5074, is a potentially best-in-class, next-generation, non-steroidal Mineralocorticoid Receptor Antagonist (MRA) discovered and developed by KBP's scientists, and is being developed globally to initially treat Stage 3b/4, or moderate-to-severe, Chronic Kidney Disease (CKD) patients with uncontrolled hypertension. KBP Biosciences' second product candidate, KBP-7072, a potentially best-in-class, potent, broad spectrum aminomethylcycline, is being developed as an anti-infective for Gram-positive, Gram-negative and anaerobic bacteria, including multi-drug resistant pathogens.
KBP Biosciences has built a proprietary small-molecule drug discovery platform to advance its pipeline of product candidates. The platform includes state-of-the-art processes for novel drug compound identification, high-volume screening and optimization, along with its substantial library of diverse chemical entities and select potential compounds. With its discovery platform, KBP Biosciences is able to generate a multitude of drug compounds and quickly identify the most promising differentiated and potent product candidates.
For more information about KBP Biosciences, please visit the company website at https://www.kbpbiosciences.com/.
Contacts:
Investor Relations:
ir@kbpbiosciences.com
Public Relations:
pr@kbpbiosciences.com