KBP-5074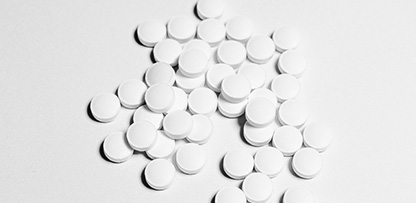 Ocedurenone(KBP-5074) is a third-generation non-steroidal mineralocorticoid receptor antagonist (MRA) with a unique pharmacokinetic (PK) profile characterized by a longer half-life and increased mineralocorticoid receptor (MR) affinity than current MRAs.
MRAs can control blood pressure (BP), as well as provide cardiorenal protection by reducing urine albumin/creatinine ratio (UACR) in CKD patients.
CKD, CVD and diabetes patients are at greater risk for hyperkalemia (elevated potassium in the blood), an electrolyte abnormality that can cause muscle weakness, paralysis, cardiac arrhythmias, and sudden cardiac death. Renin-angiotensin-aldosterone system (RAAS) inhibitors, a group of drugs that includes MRAs, are known to further increase the risk of hyperkalemia.
Based on clinical studies conducted to-date, we believe that Ocedurenone(KBP-5074) exhibits favorable efficacy (UACR / BP reductions), as well as improved tolerability (reduced hyperkalemia and proteinuria) when compared to currently approved MRAs.
Ocedurenone(KBP-5074) is currently evaluating patients in a global Phase 3 study evaluating its ability to treat uncontrolled hypertension and cardiorenal disease in stage 3b/4 Chronic Kidney Disease (CKD) patients who are at high risk of hyperkalemia and for whom existing MRAs are contraindicated.
Based on its well-characterized mechanism of action and potentially superior safety, Ocedurenone(KBP-5074) may have therapeutic value in additional indications, including advanced CKD, Heart Failure (HF) in advanced CKD patients, HF in Dialysis patients and Heart failure with preserved ejection fraction (HFpEF).