Ocedurenone (KBP-5074) Featured at the 19th Cardiovascular Clinical Trialists Forum: "New Targets for Resistant Hypertension and CKD" and "Epidemiology of Uncontrolled Hypertension in Patients with Stage 3b and Stage 4 Chronic Kidney Disease" were present
Feb 13, 2023
PRINCETON, N.J., 10 February 2023 -- KBP Biosciences PTE. Ltd. ("KBP Biosciences" or the "Company"), a clinical-stage biotechnology company dedicated to research, development, and commercialization of innovative medicines for the global market, today announced that two presentations were made at the 19th Cardiovascular Clinical Trialists Forum (CVCT) held in Washington DC. Invited speaker Fred Yang PhD, Chief Development Officer at KBP, presented "New Targets for Resistant Hypertension and CKD - Industry Point of View" featuring Ocedurenone (KBP-5074) as a potential new treatment option addressing the unmet medical need of patients with uncontrolled and resistant hypertension and advanced CKD. A poster entitled "Epidemiology of Uncontrolled Hypertension in Patients with Stage 3b and Stage 4 Chronic Kidney Disease - Persistence of Unmet Medical Need," was also presented.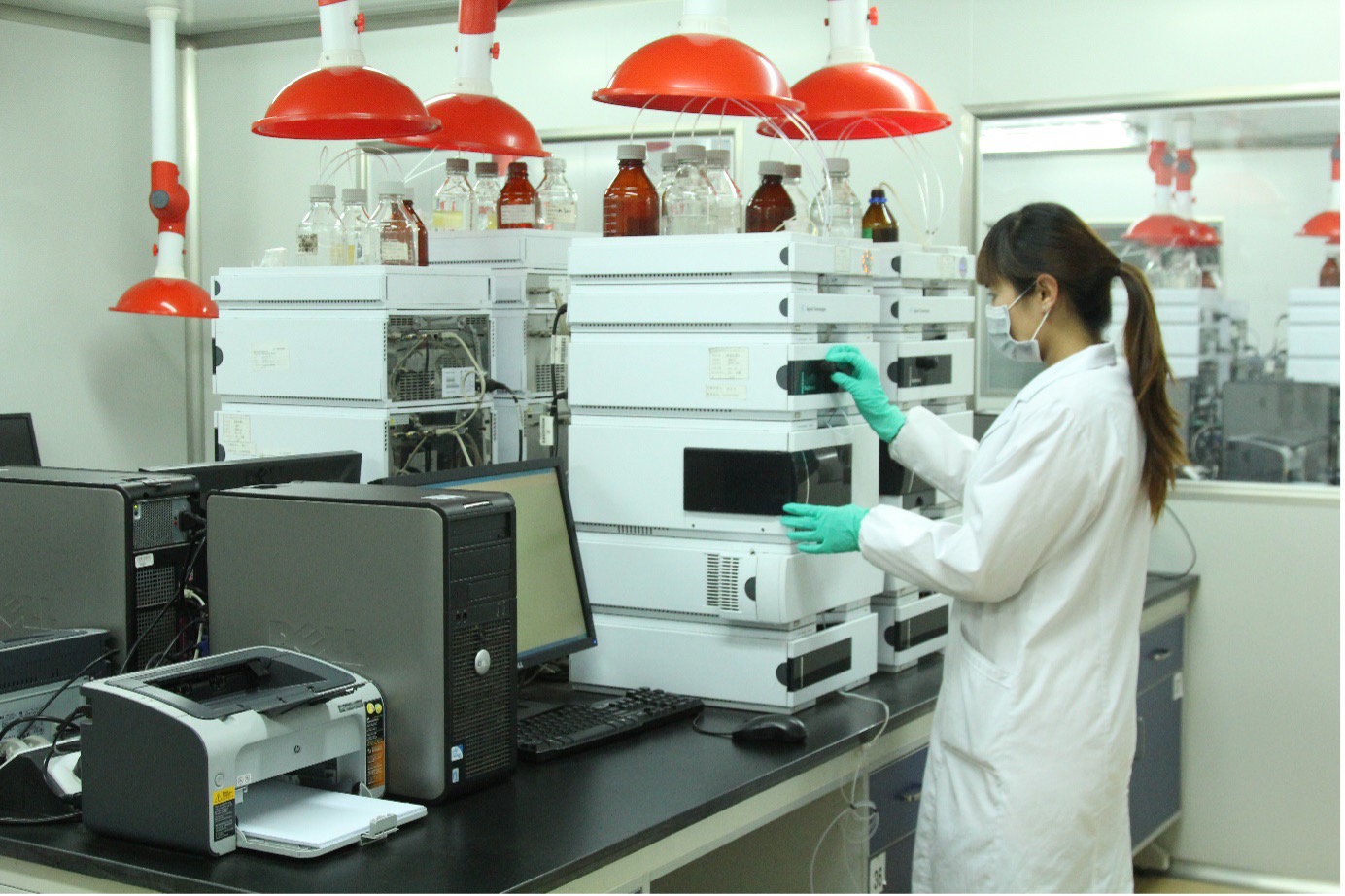 (Photo: KBP Biosciences Lab)
The presentation from Dr. Yang focused on advanced CKD where resistant/uncontrolled hypertension is in a high unmet medical need for effective antihypertensive strategies to prevent progression to end stage renal disease and dialysis. Increasing R&D efforts from pharmaceutical companies are focused on the challenges of nonsteroidal MRAs, ASIs, ERAs, and AGTs which target various stages (mostly earlier) of CKD and only partially address unmet medical need. Ocedurenone is the only drug in development for patients with advanced stage 3b and 4 CKD and uncontrolled/resistant hypertension.
The epidemiology poster indicated that there are 1.4 million adults in the United States with uncontrolled/resistant hypertension (defined by SBP ≥140 mmHg despite taking two or more HTN medications) and stage 3b/4 CKD, putting them at risk for the development of cardiovascular disease, progression of renal disease, and death, while representing a significant financial burden to the health care system. Considering that the KDIGO 2021 clinical guidelines for blood pressure in CKD recommend a change in hypertension treatment goals (SBP < 120), a significant increase is expected in the number of hypertensive patients needing additional treatment, especially among stage 3b/4 CKD patients.
"These presentations indicate that there is a significant large patient population with uncontrolled/resistant HTN and advanced CKD which represents a major unmet medical need. The presentations highlight the need for increased collaborative efforts between physicians, academics, and industry to address this unmet medical need," said Bertram Pitt MD, Professor of Medicine Emeritus at the University of Michigan School of Medicine and the co-chair of CVCT Forum 2022. "The ongoing Ocedureone Phase 3 study (CLARON-CKD) is critical part of the solution for the unmet medical need," added Fred Yang, Ph.D., Chief Development Officer of KBP Biosciences.
About Cardiovascular Clinical Trialists Forum
CVCT is a unique think tank forum which provides a venue for discussion on the latest CardioVascular, CardioRenal, and CardioMetabolic trials, individually and in context. Topics include trial rationale, design issues, trial conduct and operational issues, statistical methodology and interpretation, clinical meaning, approvability by major regulatory agencies, valuation by payers, and implementation into practice guidelines. CVCT Forum is unique in that it assembles the key global experts from multiple backgrounds. KBP Biosciences is a proud sponsor of CVCT Forum.
About KBP Biosciences
KBP Biosciences is a global, clinical-stage biotechnology company, headquartered in Princeton, NJ, focused on discovering, developing, and commercializing innovative small-molecule therapeutics for the treatment of serious cardiorenal and infectious diseases with large unmet medical needs. KBP Biosciences' pipeline includes four novel drug candidates, two currently in clinical development covering multiple indications. CLARION-CKD, the global Phase 3 clinical trial of Ocedurenone (KBP-5074), is being conducted in patients with advanced CKD and uncontrolled hypertension.
About Ocedurenone (KBP-5074)
Ocedurenone (KBP-5074) is a non-steroidal MRA discovered and developed by KBP Biosciences. Ocedurenone selectively binds to recombinant human MRs with much higher affinity than to recombinant human glucocorticoid, progesterone, and androgen receptors, resulting in more profound antihypertensive, renal, and cardioprotective effects. At present, the Phase 3 clinical trial of the first indication for Ocedurenone, advanced CKD and uncontrolled hypertension, is underway. Other indications of Ocedurenone are planned, including CV risk reduction, CKD progression, heart failure, etc. Ocedurenone has been investigated in nine clinical studies including the BLOCK-CKD Phase 2b study. Ocedurenone is expected to provide a new treatment option addressing the unmet medical needs of patients with advanced CKD and uncontrolled hypertension.
Block-CKD was a randomized, double-blind, placebo-controlled, multi-center, Phase 2b study to assess the efficacy, safety, and PK of KBP-5074 0.25 mg QD and KBP-5074 0.5 mg QD versus placebo in patients with moderate to severe CKD and uncontrolled hypertension and demonstrated significant blood pressure lowering with minimum risk of hyperkalemia. The subgroup analysis was conducted to evaluate safety (eGFR change and serum potassium levels) and efficacy (SBP reduction) of Ocedurenone in patients across different CKD stages, and with or w/o diabetes. Similar small dose-dependent increases in serum potassium were observed in nearly all subpopulations. Consistent and clinically meaningful SBP reduction at Day 84 was observed in the subgroups analyzed. These conclusions are being confirmed in a larger ongoing Phase 3 trial ("Clarion-CKD").
For more information about KBP Biosciences, please visit the company website at https://www.kbpbiosciences.com/
Contacts:
Investor Relations:
ir@kbpbiosciences.com
Public Relations:
pr@kbpbiosciences.com