Announcement of Interim Chief Commercial Officer Appointment
Nov 16, 2022
PRINCETON, N.J., 16 November, 2022 -- KBP Biosciences Co., Ltd. ("KBP Biosciences" or "KBP" or the "Company"), a clinical-stage biotechnology company dedicated to research, development, and commercialization of innovative medicines for the global market, is pleased to announce Russ Belden has been appointed as Interim Chief Commercial Officer of KBP Biosciences.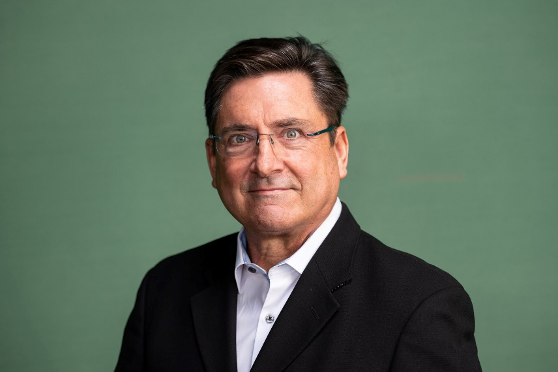 (Photo:Russ Belden, Interim Chief Commercial Officer of KBP)
"We are pleased to welcome Russ to the executive team." said Dr. Zhenhua Huang, Founder and Executive Chairman of KBP Biosciences. "He is a highly experienced biotech executive who has served in large pharmaceutical organizations as well as an entrepreneur who co-founded his own biotech company. He has served as the interim Chief Commercial Officer at KBP since August 2022. He is responsible for the commercialization of Ocedurenone globally. Russ's depth of experience and success will be an invaluable addition to KBP Biosciences."
Dr. Fred Yang, Chief Development Officer of KBP Biosciences, stated, "Russ is a accomplished executive life sciences professional with 35 years of experience commercializing innovative compounds across multiple therapeutic areas in the emerging biotech space. He is also a member of the Ocedurenone life cycle management team which is charged with driving additional value through new indications. I look forward to Russ's many contributions as we continue to build the foundation for commercialization and advance KBP's promising pipeline."
Starting as employee 15 in Genentech's SSF Commercial organization, Russ spent 16 years there launching products/indications including a leadership role in creating their BioOncology business unit with the launch of Rituxan & Herceptin. As the Founder & CEO of Bridge – your interim Chief Commercial Officer (iCCO) company, he has worked with over 100 emerging biotech companies over the past 20 years. In this iCCO leadership role Russ provides "hands on" immersed, phase specific commercialization expertise to emerging platform technology biotech companies. He also serves as the Commercial Expert for the California Life Sciences (CLS) FAST & NOME programs. Russ has a BS in Pharmacy from the University of New York at Buffalo.
About KBP Biosciences
KBP Biosciences is a global, clinical-stage biotechnology company, headquartered in Princeton, NJ, focused on discovering, developing, and commercializing innovative small-molecule therapeutics for the treatment of serious cardiorenal and infectious diseases with large unmet needs. KBP Biosciences' pipeline includes 4 novel drug candidates, 2 currently in clinical development covering multiple indications. CLARION-CKD, the Phase 3 clinical trial of Ocedurenone (KBP-5074), with the first indication of advanced CKD and uncontrolled hypertension, is being conducted globally.
About Ocedurenone(KBP-5074)
Ocedurenone (KBP-5074) is a non-steroidal MRA discovered and developed by KBP Biosciences. Ocedurenone (KBP-5074) selectively binds to recombinant human MRs with much higher affinity than to recombinant human glucocorticoid, progesterone, and androgen receptors which can produce antihypertensive, renal and cardioprotective effects. At present, the Phase III clinical trial of the first indications of Ocedurenone (KBP-5074), advanced CKD and uncontrolled hypertension, is being conducted globally. Other indications of Ocedurenone are planned, including CV, CKD Progression, etc. Ocedurenone (KBP-5074) has been investigated in nine clinical studies including the BLOCK-CKD Phase 2b study. Ocedurenone(KBP-5074) is expected to provide a new treatment option addressing the unmet medical needs of patients with advanced CKD and uncontrolled hypertension.
About Advanced Chronic Kidney Disease (CKD) and Uncontrolled Hypertension
Current estimates of the prevalence of CKD indicate that there are 138 million adults with CKD in China alone. Available MRAs can provide additional blood pressure control in some of these patients, but usually will increase the risk of hyperkalemia. Many patients with stage 3b/4 CKD are at their maximum tolerated dose of anti-hypertensive medications and still have uncontrolled or resistant hypertension. Therefore, there is a huge unmet medical need in these patients.
For more information about KBP Biosciences, please visit the company website at https://www.kbpbiosciences.com/
Contacts:
Investor Relations:
ir@kbpbiosciences.com
Public Relations:
pr@kbpbiosciences.com